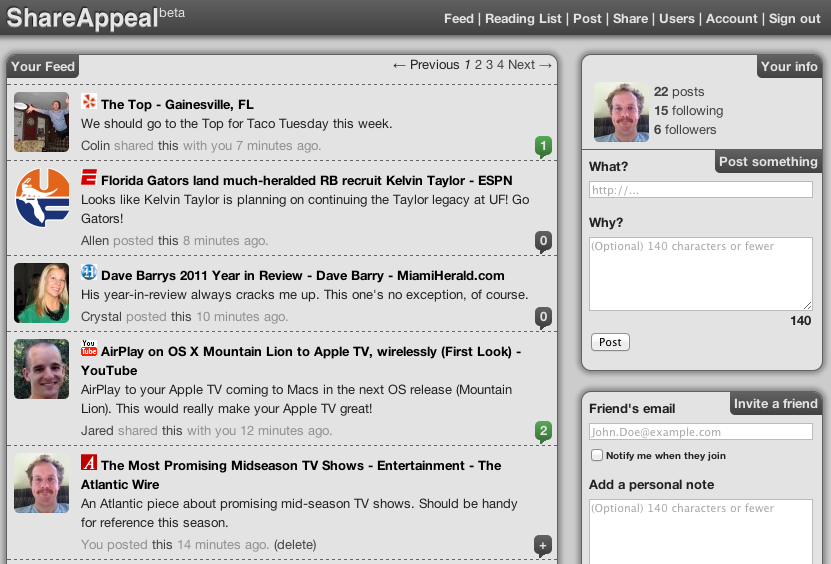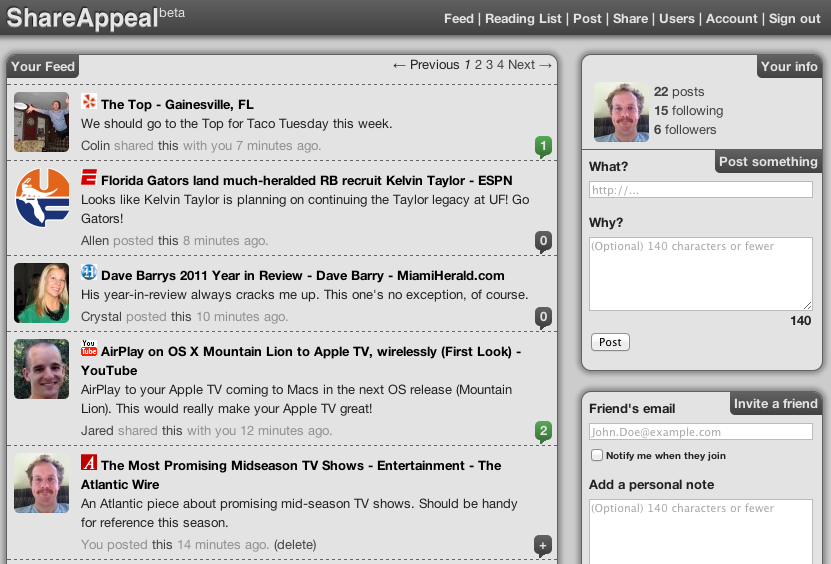 A little while back, I announced the ShareAppeal beta. Since then, I've been hard at work on ShareAppeal, and I'm happy to announce several new features. You can find out a lot more on the ShareAppeal About page, but here's a quick rundown:
Detailed user profiles now include a bio, website and location
Find other ShareAppeal users by searching for their name or scanning the Users Index
Follow other ShareAppeal users
Post links on your feed so your followers can see what you're reading
Save links directly to your Reading List from your feed or by sharing with yourself--an easy way to save something for later if you don't have time for it now
Comment on Posts and Shares within your network of followers
Invite friends to ShareAppeal and get an optional email when they sign up
I'm also working on several other features that I think will be really cool. For example, I'm working to integrate ShareAppeal with other social sites so that our friends on other sites can see what we're sharing and talking about on ShareAppeal.
ShareAppeal has been a fun adventure so far, and I'm excited to give others the opportunity to come along for the ride. If you would like to participate in the beta, just click the link to get started. If you have any questions or want to know more, just leave a comment below. You can also Follow ShareAppeal on Twitter or like the ShareAppeal Facebook page for updates and new feature announcements.
If you would like to give ShareAppeal a try, just click here.