It was a pleasure to talk about "Getting to 180,000 yearly organic visitors in under 12 months"—SEO tactics for small, bootstrapped sites—at MicroConf 2017 | Starter Edition!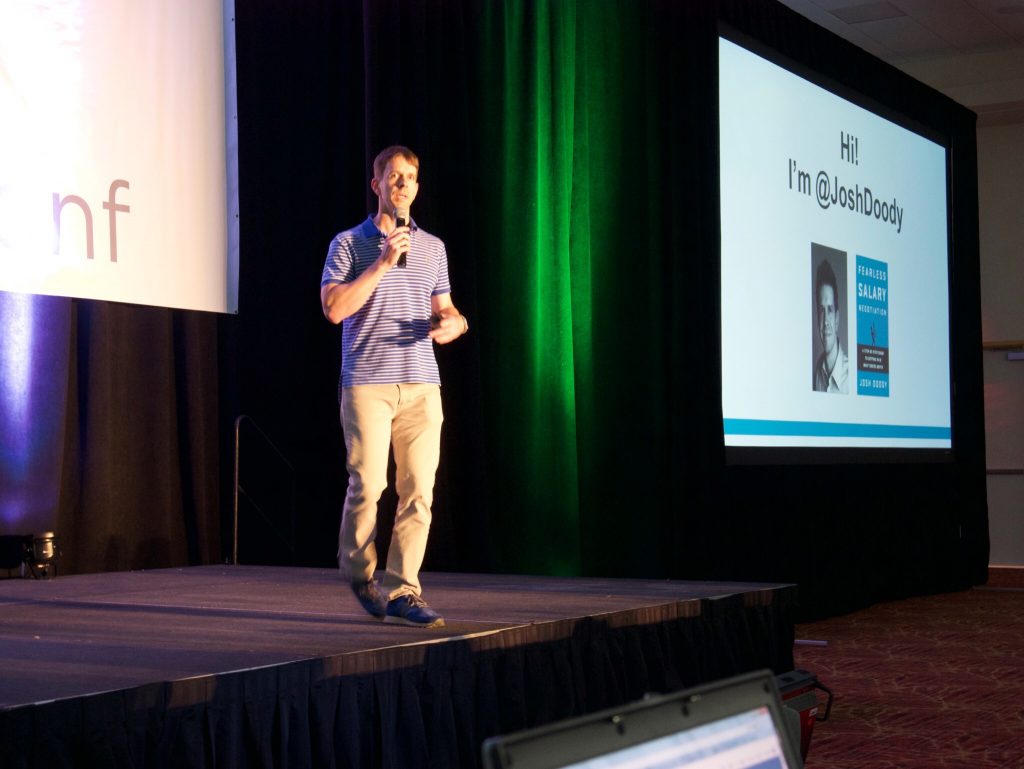 Additional resources to help you get started
FearlessSalaryNegotiation.com is my business' site, which we used as our case study.
Here is a version of my talk on YouTube.
Here are the slides from my talk on SlideShare.
Startups for the Rest of Us - Episode 338 is a great overview of this deep-dive case study by Moz: [Case Study] How We Ranked #1 for a High-Volume Keyword in Under 3 Months.
Creating content
Google Keyword Planner - A great resource to find out what people are actually searching for. You may need an AdWords account to get going.
Google Search Console - A great resource for finding the keywords that people are already using to find your pages.
On-Page SEO: Anatomy of a Perfectly Optimized Page - A pretty good guide on how to emphasize your keywords on your pages for SEO purposes. It also talks about several other things we covered in my talk (internal link structure, inbound links, etc.).
Using Google Search Console to find keywords that drive traffic to your site - A short video I made to show how I find new keywords to include on my pages once they're published.
Internal link structure
Internal Links - SEO Best Practices - The Moz article I mentioned in the talk.
Building inbound links
Kai Davis has a ton of great content on doing cold outreach (emailing strangers) to book guest appearances on podcasts or find opportunities to guest blog. Here are some of the highlights:
Those articles are all podcast-centric, but the methods can be easily applied to find guest posting opportunities as well!
Contact me to book a strategy session or ask a question
Salary negotiation strategy sessions
My bread and butter is salary negotiation coaching. Book a one-on-one strategy session and I'll work with you to create a personalized strategy for your specific situation. If you have job interviews coming up, are ready to negotiate a job offer, or want to get a raise at your current job, I can help.
Click here to book a salary negotiation strategy session
SEO strategy session
Want me to review your site and make recommendations to help you implement the tactics from my talk? Submit the form below and let me know you want to book a one-on-one SEO strategy session. I'll reach out with details and ask some questions to learn more about your site to make sure we're a good fit.
Have questions?
Have a question about my talk? Want to chat about your site's SEO? Reach out with the form below!