In March, I ran a 10k training run (a little more than 6 miles) in just under 50 minutes. That's slightly faster than a pace of 8:00 minutes per mile.
That was almost six months ago.
Then I stopped running more than 5 miles at a time and started training for shorter distances (like a mile) and just trying to get through the miserable Florida summer.
The first signs of Fall have arrived, which means race season is coming up and I need to start training for longer distances if I want to run a half marathon this year.
So I decided to try a 10k training run this weekend to see how it felt. I ran the same route as I did in March, but this time was significantly faster: It only took me about 48:30, which is a pace of 7:44 per mile.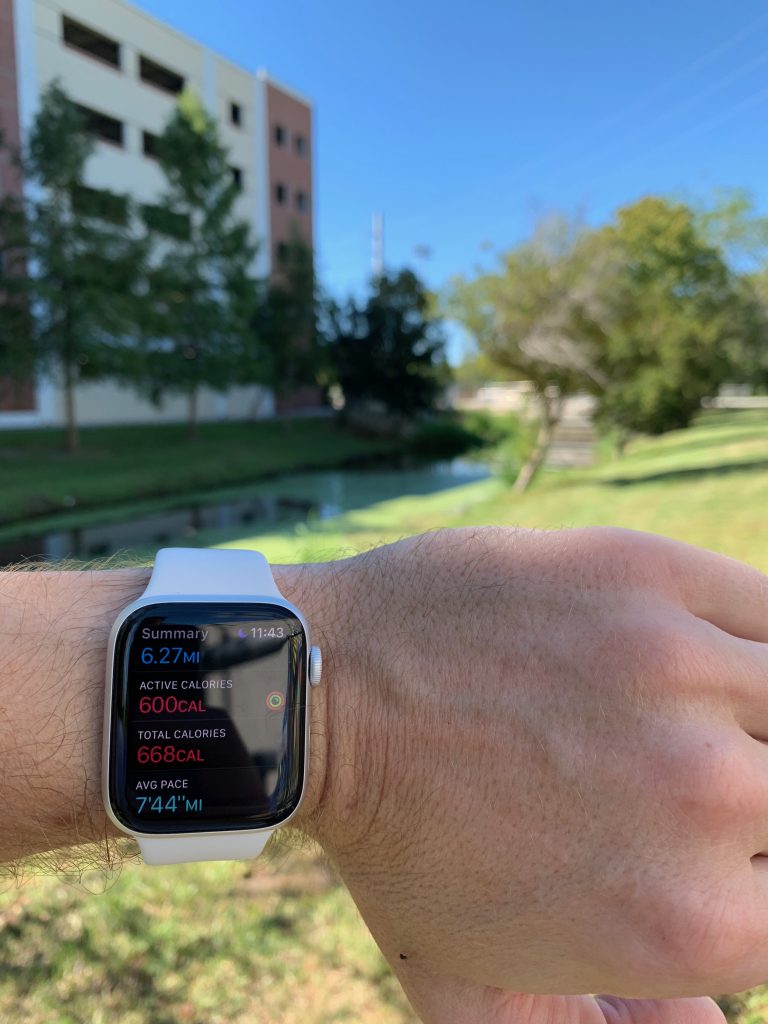 Ninety seconds is a pretty big improvement considering I hadn't run that far in six months. That's a big improvement over my previous personal best, and it felt great to run such a good time.
Can you guess what I did differently to run so much faster this time?
Think about it for a second, then scroll down to see the answer.
...
...
...
...
...
Spoiler below!
Are you ready?
The answer is: Nothing.
I'm pretty sure the difference was the temperature.
When I ran that 10k in March, it was 79 degrees outside. When I ran on Saturday, it was only 72 degrees.
There are lots of studies showing that race times improve as temperatures drop (to an extent, of course).
So it feels good to run a personal best, but most of the improvement was just the lower temperature. My job was to train hard enough that I could finally take advantage of the improved running conditions once the weather cooled off.
Sometimes, the conditions just aren't right to get the result you want. But as long as you keep preparing and putting in the work, you can make sure you're ready to capitalize once the conditions are right.
Here are some other examples that come to mind:
Starting a business
Getting a raise
Running for office (a different kind of running, har har)
Inventing something
Planting plants
For all of those and lots of other things, timing is often the crucial ingredient that dictates success or failure.
Learning a skill, practicing, looking for ways to improve, waiting for the right moment to capitalize is often the key to success. And a big reason to keep working is that it's not just doing the thing, but being prepared to do the thing when the conditions are right that makes all the difference.
I ran all summer in hot, humid weather, just waiting for it to cool off. I called those runs "maintenance runs", and my goal was usually to run at an 8:00-per-mile pace regardless of the distance.
Maintenance runs were not fun and it often took a few hours to fully recover from them. But I knew they were helping me build strength and endurance that I could use later on when the conditions were right.
Sure enough, the weather cooled off and I smashed another personal best. That gives me confidence going into race season, where I'll be able to capitalize on favorable running conditions after all those months of training in the Florida heat.
Before you write something off as a failure, consider whether the conditions are right for success. If they're not quite right, keep working so you're ready to capitalize next time there's a good opportunity.