My favorite Italian recipe is technically called Penne allo scarpariello, but I just call it "the penne dish".
A couple of friends brought it back with them after they spent a year living in Salerno, Italy. I was hooked the first time I tried it, so I asked them for the recipe.
Here are all the ingredients:
Penne pasta
Campari tomatoes
Parmesan cheese
Butter
Salt
Red pepper flakes
And here's the basic process to make it:
Cook the tomatoes in butter
Remove the peels when they break
Add salt and red pepper flakes
Add grated parmesan and a little more butter
Cook the pasta
Mix the pasta and sauce
Eat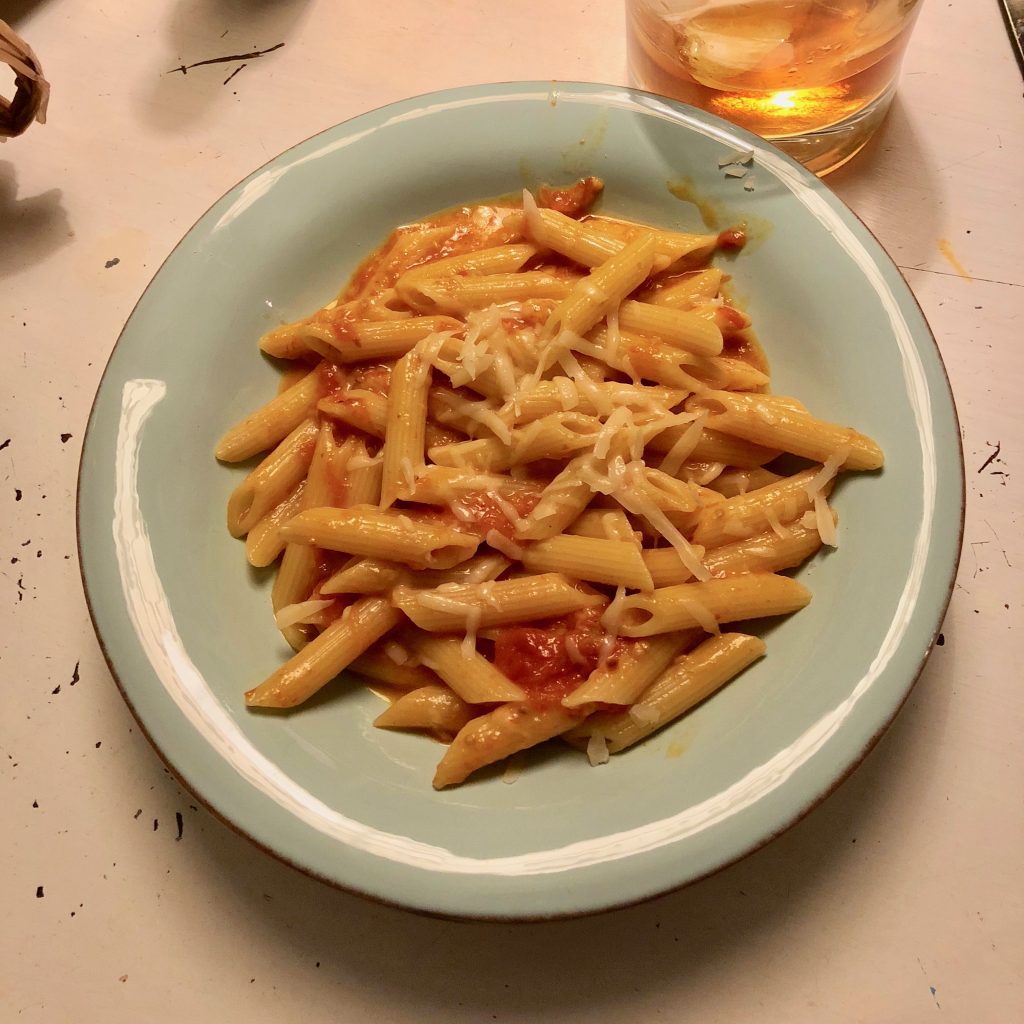 It's delicious! And the process to make it is pretty simple...assuming you know what you're doing.
As you can see, there are only six ingredients, and yet I ruined it the first couple times I tried to make it on my own. Both times, I missed something small that ended up being a big problem.
So I went back to my friends and asked them to show me how they did it.
I immediately realized where I had messed up: The first time, I had the heat just a little too high, and I overcooked it; the second time, I had the heat a little too low and the cheese didn't melt properly so it had a funky, gritty texture.
Now I can make the penne dish in my sleep and it's perfect every time. My friends love it and I love making it.
But when I share the recipe with other people they never try to make it. Even though there are only a few ingredients, it's too intimidating knowing that there are subtle things you have to get just right in order for it to work.
So I always offer to show them how to make it—just like my friends showed me—pointing out the subtle things along the way. Then they get it.
Salary negotiation is exactly the same way
I wrote the book on salary negotiation—it's called Fearless Salary Negotiation and thousands of people have read it and used it to make more money.
It's a detailed recipe with a few simple ingredients for getting paid what you're worth. And it works for a lot of people who have used it to earn a lot more throughout their career.
But sometimes there are more nuanced situations where a subtle tweak here or there can have enormous benefits. And sometimes, people just prefer to have someone else—an expert—do the work for them.
My very first paid coaching client already had a copy of my book, but she still reached out and asked if I would help her with her salary negotiation. I was a little surprised that she reached out, but I knew I could help so we got to work.
We were able to improve her job offer by several thousand dollars, and I was really happy for her. But I couldn't quite understand why she reached out and asked to pay a steep fee to work with me rather than just buy my book.
I had to know why she hired me instead of trying a DIY approach, so I asked her, "Why did you hire me instead of just reading my book?"
Her answer gave me everything I needed to know to build a thriving coaching business: "I just wanted you to do it for me."
That's why I offer one-on-one full-service salary negotiation coaching for experienced software developers. For those who just want someone to do the work for them, and for folks who can stand to make a lot more money with a subtle tweak to my salary negotiation recipe, salary negotiation coaching is an amazing value.
I recently worked with J.B., an experienced Software Engineer who had a strong offer that we turned into an amazing offer: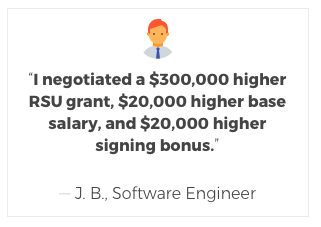 And the best part is that I love negotiating job offers, so it's a lot of fun for me while being valuable for my clients.
If you or someone you know might benefit from salary negotiation coaching, here's where you can learn more and apply for a 15-minute intro call: